When it comes to traveling, the cost of a hotel room often constitutes a significant portion of the overall expenses. This expense can be daunting for many individuals. However, there are several factors to consider when booking a hotel room, such as the ideal timing for reservations and travel. Here are some tips and tricks to help you minimize costs and secure the best possible offer, while also considering the use of hospitality products to enhance your stay.
Choosing the Best Day of the Week to Book a Hotel Room
According to Kayak's Global Hotel Survey, Friday and Saturday are considered the prime days of the week to book hotel rooms, whether for domestic or international travel. It is worth noting that hotel searches reach their peak from Monday to Wednesday. However, as the week progresses, the demand for rooms decreases, leading to lower rates. So, exercise patience and wait until the end of the week to make your reservation—you'll thank me later!
Determining How Far in Advance to Book a Room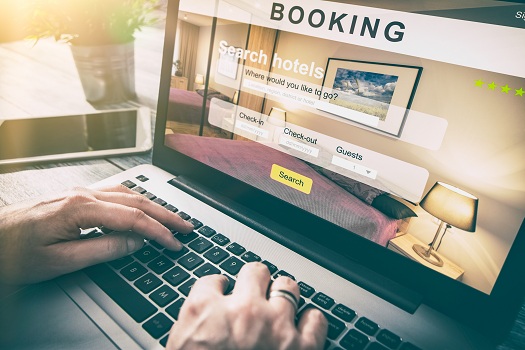 Deciding how far in advance to book a hotel room can be a bit of a balancing act. If you enjoy taking calculated risks, consider booking your room 1-3 days in advance. Many hotels have a 24-48 hour cancellation policy, resulting in occasional last-minute cancellations. Rather than leaving those rooms unoccupied, hotels often lower their prices to fill the vacancies. It may seem a bit daring, but it's an opportunity to secure the room you desire at a significantly discounted price.
However, if you prefer to play it safe, especially when traveling internationally, it's advisable to book your hotel at least one month in advance. A helpful strategy is to identify a few hotels that meet your criteria and fall within your price range a couple of months ahead. Keep track of their prices and make comparisons. Once you find a favorable price, make your reservation one month in advance.
Avoiding Peak Travel Times
Certain periods of the year witness a surge in hotel and flight prices. It's wise to steer clear of these peak times. Holiday seasons like Christmas and New Year, as well as summer vacations, tend to experience inflated prices. Popular winter destinations like Mexico and the Caribbean can be particularly expensive due to the high demand for warm weather getaways. Additionally, traveling to Europe in August should be avoided as it coincides with the summer break for most Europeans, resulting in increased local traffic and higher prices. To secure the most affordable rates, consider traveling during the off-season for your chosen destination.
In addition to these considerations, you can further enhance your overall experience and comfort during your stay by utilizing high-quality hospitality products. These products, such as luxurious bedding, plush towels, and indulgent toiletries, can elevate your hotel experience. Pay attention to the amenities provided by different hotels and opt for those that offer top-notch hospitality products, ensuring a memorable and enjoyable stay.
Keep a vigilant eye on offers, compare prices across various websites, and bear in mind the following information: choose non-holiday periods, book on the optimal day of the week, and be mindful of how far in advance to make your reservations. By doing so and incorporating quality hospitality products into your stay, you'll increase your chances of finding the best opportunity that suits your needs, budget, and desire for comfort and luxury.