The Holiday season is back! Christmas decorations are a must. We usually think about the front house decoration and the living room but what about your room? The setup of a room also contributes to the joyous atmosphere of Christmas so make sure to pay extra attention to your bedding, furniture and artwork, and pillows!
Bedding

:

 
Rich and colourful hues can change the entire mood of your room. Choosing the right bedding to create the perfect atmosphere is a must! So choose your colour themes wisely. Colours like yellow, orange, pink and red are perfect for a joyful room!
When it comes to creating a festive ambiance in your bedroom, there are various design options to consider. While festive bedding can add a touch of elegance and subtlety, opting for basic white and brown tones can also create a charming Christmas atmosphere. The key is to maintain a cohesive theme throughout your bedroom decor. You may explore a range of decorative bed sheets that exude chicness and elegance, offering numerous choices to suit your preferences.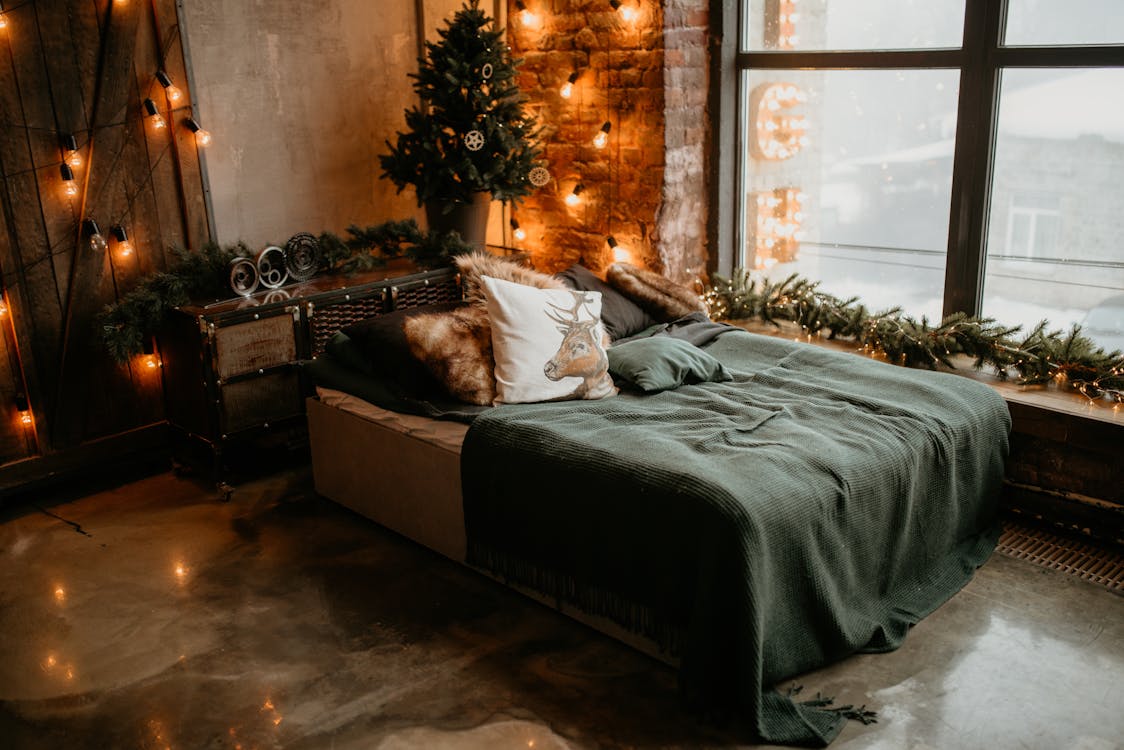 Pillows and cushions: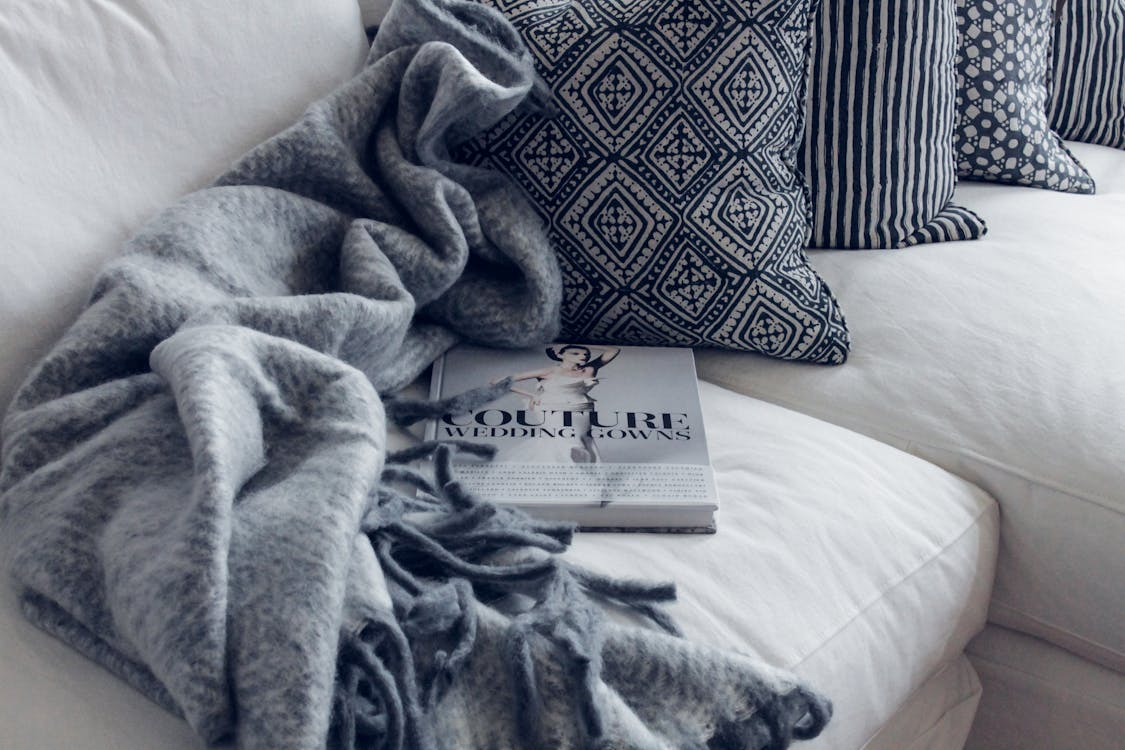 Cushions are one of the most versatile style tools we have, and this is especially true during Christmas. Whether they are on your bed, couches, or love seats, they can bring out specific colours and make the whole place more lively!
Pillows provide colour and texture to a space. You may tailor them to fit your room's décor and add comfort! What's more, having soft pillows and cushions makes your place livelier during this chilly season and bring comfort and will help you sleep like a baby.
A tip to creating an elegant but comfortable atmosphere is choosing cushions with opulent velvet in jewel tones! The best colours to choose for a Christmassy yet chic theme are burnt orange and peacock. 
Accessories:
There are many accessories you can use to brighten up your room! Furniture, decorations, and artwork can be used to make your room look elegant and lively. 
Christmas is one holiday where you can go crazy and extra! Hang your favourite decorations! What is Christmas without colourful ornaments, lights, and gifts around your Christmas? Harness your creativity and decorate your place according to a colour theme, in a chic style, or however you want!
You can also use different types of artworks to spice up your room! Contemporary paintings are best to use since they are not overtly Christmas-themed, making them easier to use all year round! Red and green aren't the only colours you can choose while decorating for the holidays. Experiment with several colour schemes that are both joyful and refreshingly distinct. You can also try adding natural components like flowers, wreaths or snowflakes! Don't be afraid to use yellow, pink, or even brown flowers if they complement the celebration's joyous appeal. The snowman and snow flowers, on the other hand, will bring the delight of an outdoor party into your house.
In brief, go crazy for Christmas, play with the colours, the accessories, the comfort and bring that Christmas spirit into your bedroom. Decorative Christmas furniture can also be a great gift that will be used every year.